Dr Jim Cooke – Certified RMA Decision Maker, Chair
jim@rmascience.co.nz / 021 738 587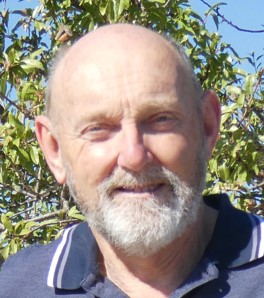 I left Streamlined Environmental in March 2019 to focus on work as an RMA independent commissioner.
My career has included 29 years at NIWA (research scientist, business development manager, and leader of the National Centre for Water Resources), and 14 years as a consultant with Beca Infrastructure, Diffuse Sources, and Streamlined Environmental (2013-2019). In the course of my consultancy work, I have acquired qualifications and experience in RMA decision-making processes and served on a number of high-profile cases where environmental science issues have been paramount.
Water quality and quantity and freshwater ecology issues have formed the basis of my specialization. I have also used my broad scientific expertise and background on cases where a wide variety of scientific and technical issues have been considered. These include soils, air quality (dust and odour), noise (explosives), climate change, groundwater, public health (drinking water and recreation), mixing processes, terrestrial ecology,  erosion processes, diffuser performance, estuarine water quality and ecology (including avian ecology), agricultural science, and economics.
With my experience and expertise I am able to engage with experts from a wide variety of backgrounds and to discriminate between valid and flawed scientific and technical arguments. All of the panels that I have served on have included an iwi specialist panel member, which has fostered in me an appreciation and recognition of iwi perspectives on the issues in question. I now have considerable experience in interpreting  the RMA, National Policy Statements, and regional and district plans with respect to decision making.
I have served as an independent commissioner for Waikato, Canterbury, Greater Wellington and Horizons Regional Councils, and Tasman District Council. Two cases were joint  cases where district council (Otorohanga, and Waikato) consents were also considered. I have also served on a Government Board of Inquiry.
The table below lists the hearing panels (most recent first) on which I have been a member or chair (red text) and ranks the technical issues considered in decision making (blue tick most important).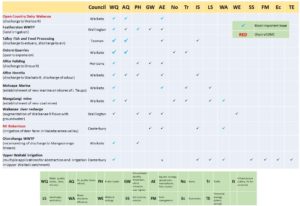 Download Jim Cooke's CV here.